While not the most complicated thing in the world, opening up a laptop can be a nerve-racking venture if you don't do it often, particularly if it's a new model of laptop.  So here's my guide for the Gigabyte Aero 14. Note that this installation was on the 1st generation of the Aero 14 (with the 900-series Nvidia card, which I believe was sold exclusively on Newegg.com). The second generation, to my knowledge, has only one PCI express slot for an NVMe SSD, though I suspect has an identical case.
Before even ordering your drive, note that this case exclusively uses Torx screws (T6 size, non-security; see image below). This was incredibly annoying to me, as I don't think any device should use these types of screws.  I know they're used to prevent novices from opening up their laptops, but still – who has a set of Torx screws (I purchased this set on Amazon for $14 and am very happy with it; see picture below)?  Back on topic: there are 15 screws in all, 13 visible and two hidden (caps of the screws are covered with case-matching stickers that you can pierce with the screw driver).  All the screws are the same size except the one screw in a row by itself, which is longer – so make note of where this screw belongs.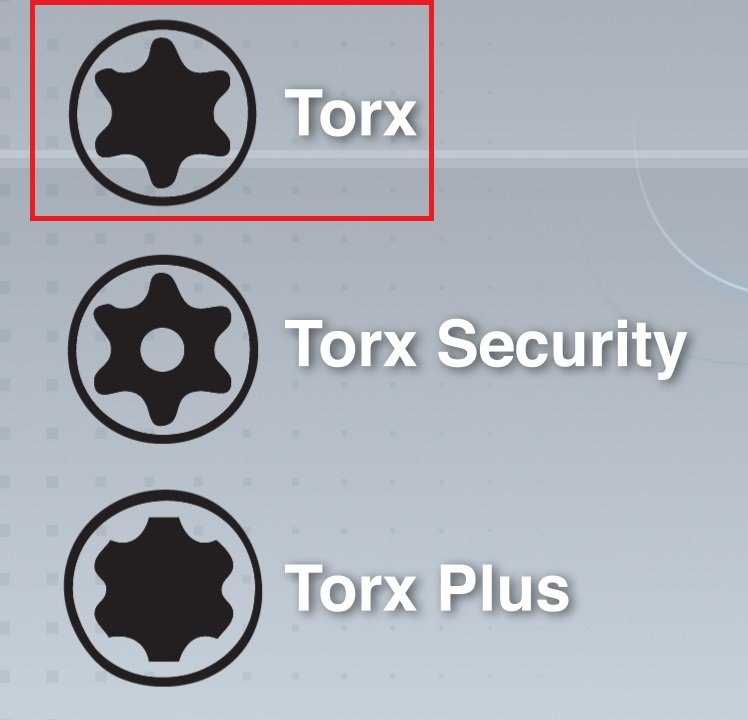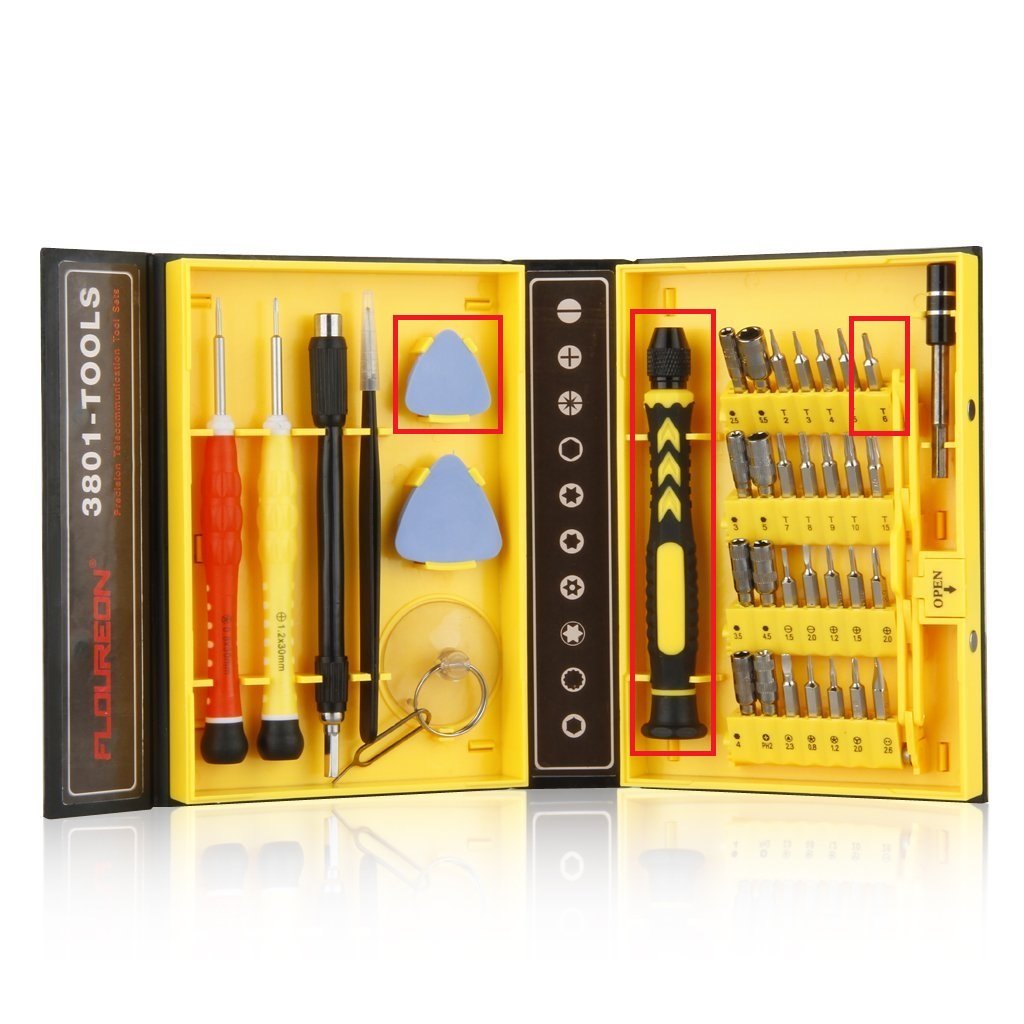 Once all of the screws are removed, the base is still firmly attached by clips along the inside.  Carefully pry off the bottom (one solid piece) using your fingers or a non-damaging tool (I used the "Triangle Paddle" included in the set linked/pictured above).
Once opened, there is an available slot for the SSD, and the screw to hold it in place IS included with the motherboard (it's a common complaint of Samsung SSDs that they don't come with this screw).  Remove this screw before you insert the drive.  Next, insert the drive at an angle until it's pushed all the way in (see my picture of the official instructions below), which may take some force. Push it down (flat against the motherboard) and put the screw back to hold it in place.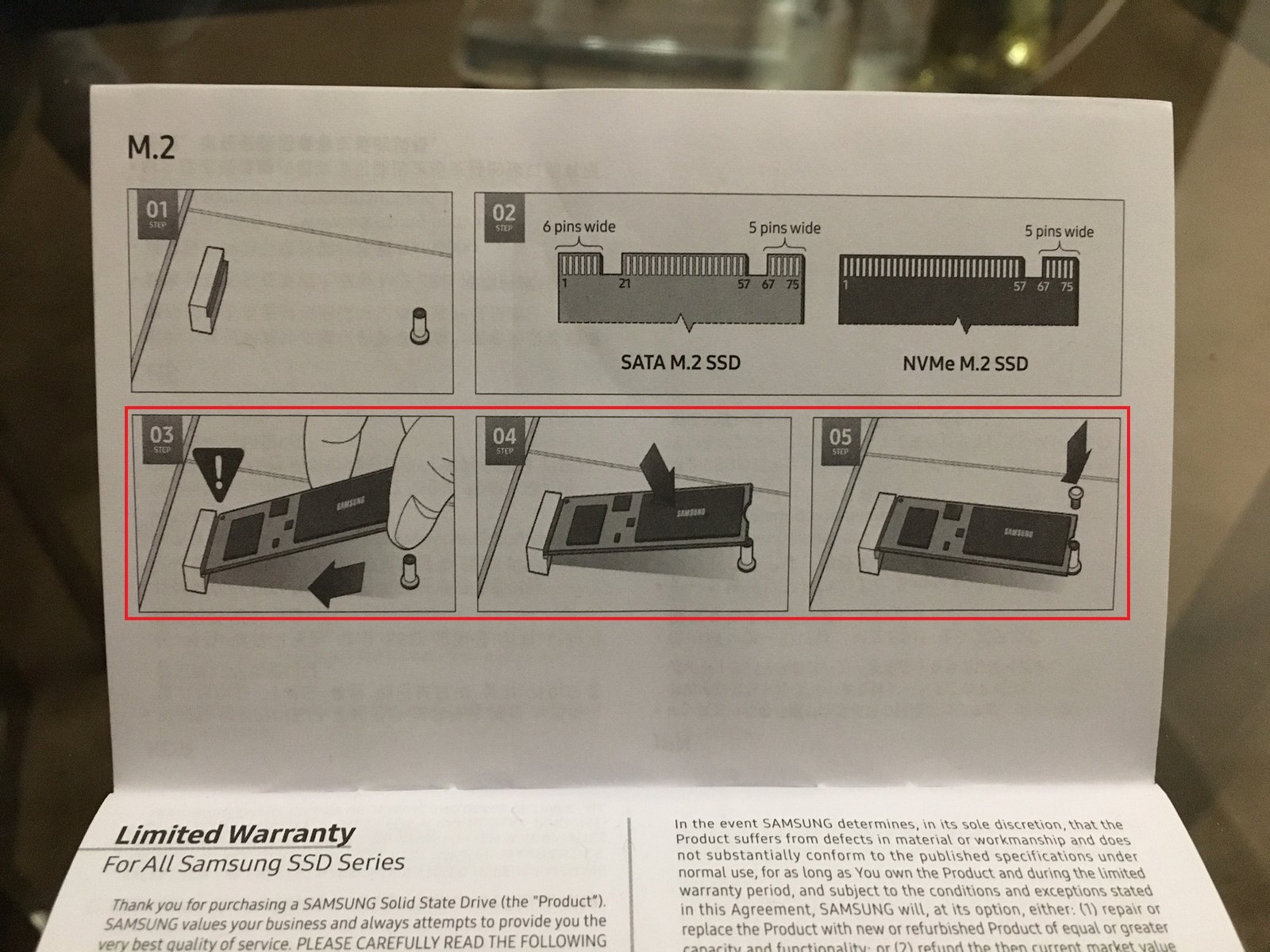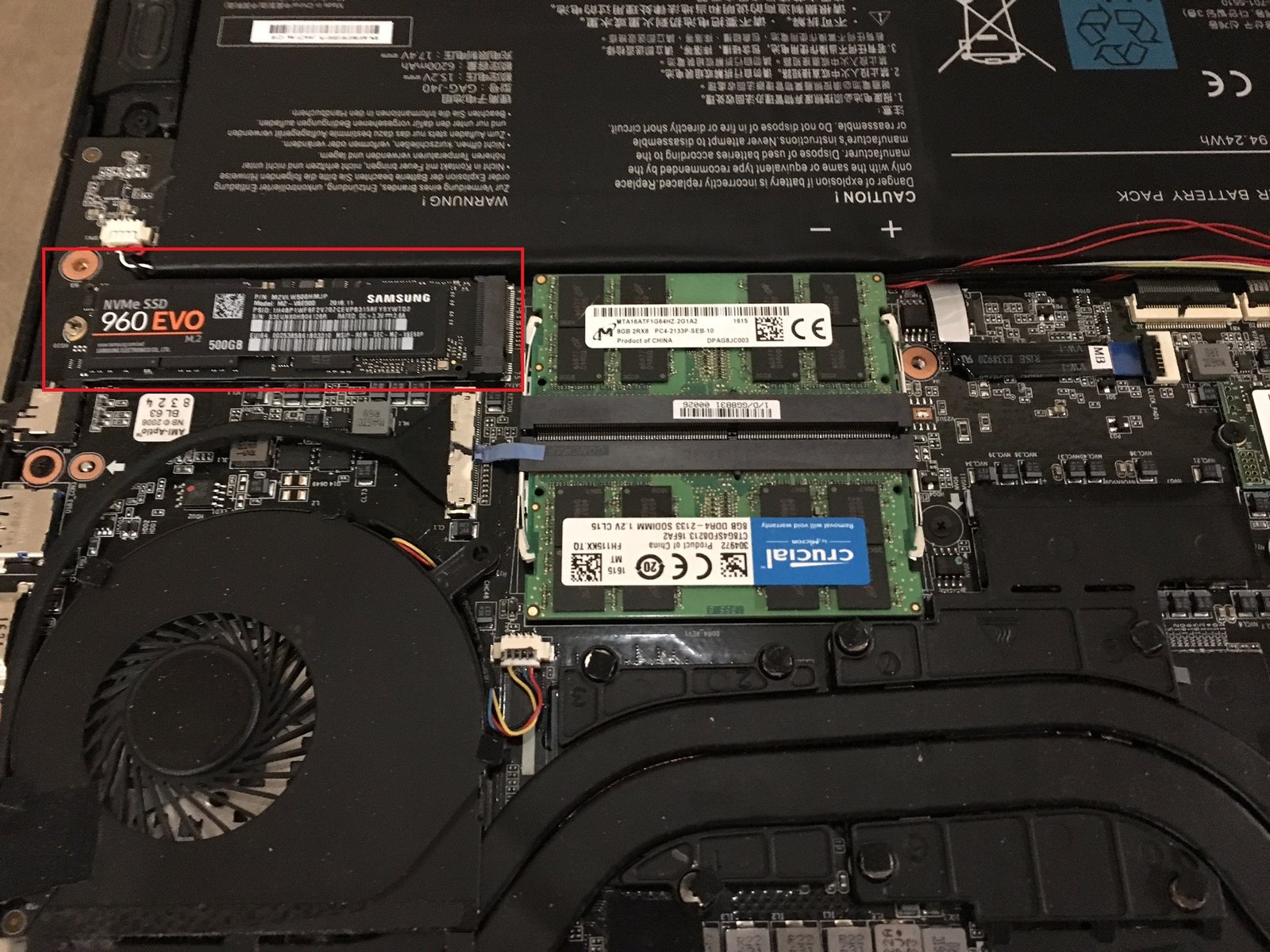 That's it!  Now put the bottom back in place, carefully aligning and re-clipping the case clips.  You may want to power on and confirm the drive is recognized in BIOS before putting the screws back (see my Ubuntu installation guide linked below for details on the BIOS interface), but otherwise put all the screws back and you're done!
Next, see my guide to installing Ubuntu 16.04 on your new, second drive.